Phase 1
AMM Decentralized Swap(DEX)Protocol
Uniswap model
At the time of listing, NBNG will be launched as the most important component
Designed to handle the following currencies:
NBNG - ETH

pair

NBNG - USDT

pair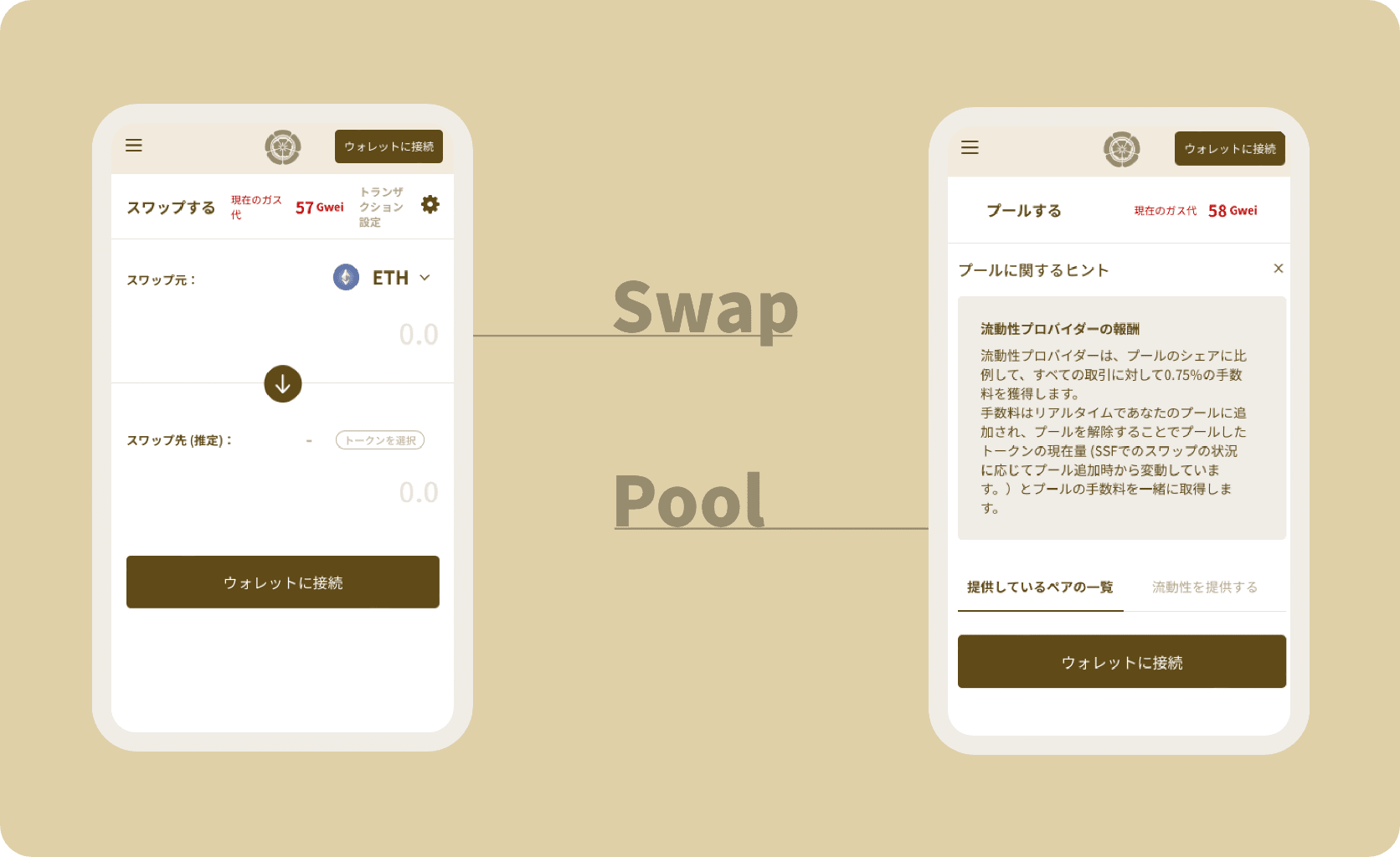 Equipped with Swap and Pool functionality that features a user interface offering Japanese language support as Japan's first DEX.
SSF BEGINS
day

:

hour

:

minute

:

seconds
DEX functionality will be continually updated.
A strategic roadmap has also been developed.
Mid 2021.05
Significant expansion of available currencies
Release of an ERC-20 token
2021.05.24
SSF Analytics
Launch of application
2021.07
Staking will be available centering on NBNG
2021.07

SENGOKU SWAP.FINANCE
Layer 2 update

The NBNG token has been issued as
a governance token for
SENGOKU SWAP.FINANCE.
Total supply following NBNG's release:
1,000,000,000 NBNG
Contract Address
0x9275e8386a5bdda160c0e621e9a6067b8fd88ea2
NBNG Token Allotment
Community Mining

53%

SSF Team

15%

Ecosystem Developers
Ecosystem Growth

8%

Initial Liquidity

3%

Advisors

1%